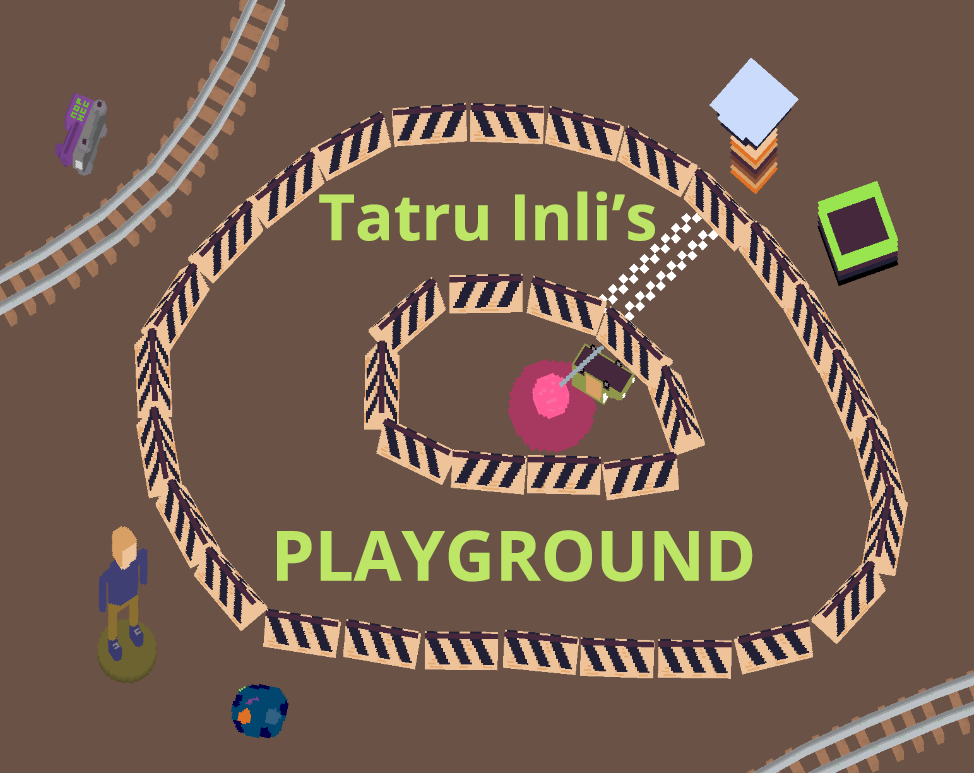 Tatru Inli's PLAYGROUND
A downloadable game for Windows and Android
PLAYGROUND is a small game
You play as a kid playing toy cars. Your Dad gave you one coin, so you can buy a car from a menu screen and drive it on a track, making laps. The game has 2 difficulty modes, "Normal" is a training mode, where you can practice controlling a car, the damage system and highscore is disabled here, along with the money earning system. Yeah, there is a highscore, so you can tell your friends, how awesome you are in this game. It IS pretty challenging, you lose in one hit in "Ok Normal" mode, and you need to play on it to earn coins. For each 3 laps you get one coin.
The controls are simple:
For PC release:
WASD for driving,
R for Restarting,
P to reset your highscore if you feel like it (need to restart a game to work properly).
Escape to go to the menu screen
For Android:
Joystick
Tap the right side of a screen to restart
Back button on your device to go back
Happy driving kids and have fun.
Install instructions
For Windows: just unpack and run .exe with a car icon
For Android: Install .apk on your device